Farmhouse il Gelso, in the heart of Langhe
Choose the apartment where you feel like home

Our hospitality is full of space, comfort and practicality.
In fact, we offer a choice of different mini-apartments, for short or even longer stays.
Most of the apartments have direct access to the large terrace overlooking the enchanting panorama of the Barolo Valley, furnished with tables, deckchairs and umbrellas.
You will feel pampered like in a hotel but you will have maximum independence and privacy.
The apartments
In addition to the large terrace furnished with deck chairs and umbrellas, most of the apartments have a large bathroom and a kitchenette with everything you need to experiment and cook the fresh ingredients chosen in the historic shops of the area or to prepare something special in "your" way or simply for the convenience of preparing meals for children or those with special dietary needs. It is wonderful to cook in front of a sea of vines and then have lunch on the terrace!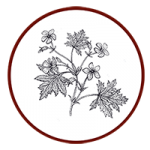 Gerani
Beautiful geraniums that verve from purple to light pink.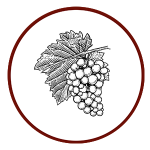 Vigne
A vine plant, to feel like sitting in the vineyards.
Girasoli
A big sunflower that welcomes you in a warm embrace of welcome.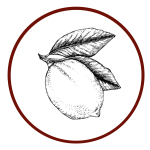 Limoni
The scent of lemons will rise up to your room.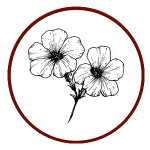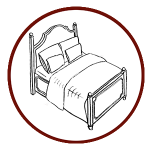 Oleandro
Your awakening will be accompanied by the scent of oleander during the flowering period.
Camere antiche
Relive the atmosphere of the past between antique furniture and the 19th century terracotta floors.
Casetta
Independent and autonomous. It's your little house in the Langhe with its private garden.
Breakfast at Farmhouse il Gelso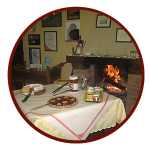 Every morning a rich and tasty breakfast with genuine and local products is waiting for you:
savory pies, homemade desserts, genuine bakery products … the best way
to start your day and make your stay in the Langhe even more pleasant.