"Girasoli" apartment
On one of the walls we painted a large sunflower which, with its warm colors, welcomes guests in a warm welcome hug. The room is very spacious, can accommodate up to 4 guests thanks to the two large double beds.
Guest
High season
(03.04-03.01)
Low season
(20.03-02.04)
1 adult
65/70€
60€
2 adults
85/90€
80/85€
Additional single bed
+20/30€
+20/30€
From 5 to 18 years
+15/20€
+15/20€
Less than 5 years
Gratis
Gratis
SERVICES:
EVERYTHING YOU WILL FIND IN THE APARTMENT
Chek-in
Kind guests are requested to respect the following arrival times:
11.00am – 12.30pm and 5.00pm – 7.00pm
If this is not possible, you can call
+39 333 99 71 134
The activities you can do at the farmhouse il Gelso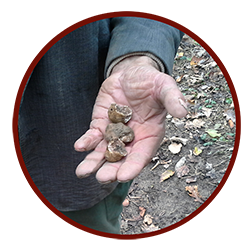 To make your stay more enjoyable you can relax by the pool or organize on
booking a tasting of our wines, or an excursion in search of truffles.